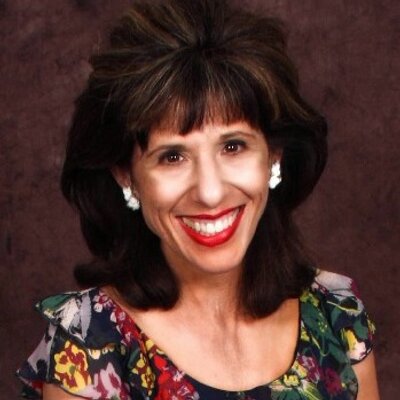 Agents and bookstores, and promotion, oh my! Marketing our work just feels overwhelming, and kind of scary. After all, we are writers, not promoters. But in today's market, we need to know how to sell, even if we haven't finished that manuscript.
At the June San Fernando Valley LitMingle, Santa Clarita Valley LitMingler, Cindy Marcus, author of three nonfiction books and dozens of published plays and musicals, shared her doable approach to marketing in her insightful presentation,
Marketing 101, or as she refers to it, Marketing .5. Cindy's technique can be summed up in one three-letter word— FUN! Of course, FUN is to be expected from someone with her theatrical background.
Cindy believes that if you build your marketing platform, they will come. Even if you're pre-published, Cindy believes marketing yourself, your hobbies, your interests, etc., can develop a place holder for your success.
How do you do that? Well, I can't possibly do Cindy's presentation justice in this blog post, but I will share a few highlights:
Find a platform that's FUN to you, i.e., Facebook, Twitter, Instagram, etc., and spend ten minutes a day having FUN.

Use the 70-20-10 rule when posting:

70% content your market cares about.

20% about you and/or other personal things

10% about what you're selling.

Find your online audience, i.e. Augmented Reality, Graffiti Art, Origami, etc., and market yourself to it. (This is especially beneficial if your book just happens to be about this very topic.) Find where they meet and join in the conversation.

Ask yourself the following:

What does my market want to know about this topic?
What could I share something that would make their life better?
How can I share it in a way that would be fun? Recipes? Tips?

Approach your audience like you would research for a book character.

Who are they? What do they need? Want? What matters to them? When you find the answers, share them with your online audience.

Build a community within your community.

Cindy recommends starting with six people who support each other by retweeting, regramming, and sharing online information.
Cindy acknowledged the apprehension most writers feel about marketing, but to quote author Joanne Kraft,
Not all marketing people are writers, but all writers must learn to be marketers.
Thank you, Cindy, for sharing your marketing insight and helping the San Fernando Valley LitMinglers learn how to have FUN while marketing their craft.
Note
: The San Fernando Valley LitMingle will be on summer break in July and August. San Fernando Valley Monthly LitMingles will resume
Monday, September 26.
For more details about this, and other SCBWI LitMingles, check out the
SCBWI LitMingle Calendar
.